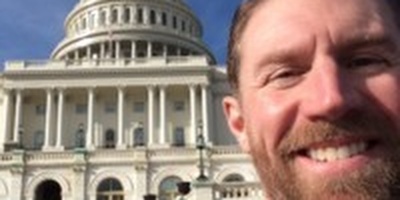 Matt Barrett
Former Program Manager for the NIST Cybersecurity Framework, Co-Founder and COO, CyberESI
Biography
Matt Barrett is Chief Operating Officer of Cyber Engineering Services Incorporated (CyberESI) – a computer forensics and incident response provider. In this role, Mr. Barrett is responsible for all facets of operation, including service oversight, client communications, employee well-being, and corporate operations.
Mr. Barrett previously led the Framework for Improving Critical Infrastructure Cybersecurity (aka Cybersecurity Framework) program for the National Institute of Standards and Technology (NIST). In support of this effort, Matt led a multi-stakeholder engagement effort to develop and publish Cybersecurity Framework Version 1.1. Through his awareness campaign and efforts, Barrett propelled the Cybersecurity Framework to world-wide use, with a domestic usage that is estimated at over 30%.
Prior to NIST, Matt was President of G2, Inc. – a cybersecurity and signals intelligence engineering organization – and President of Trusted Security Alliance – an unpopulated joint venture in which G2 was the managing venturer. Between 2009 and 2014, Matt grew G2 from 40 to 100 people.
In the mid 2000s, Barrett led NIST's Security Content Automation Protocol program and supported the Office and Management and Budget's Federal Desktop Core Configuration initiative. For this work, Matt earned the Department of Commerce Gold Medal Award and was named to the 2007 Federal 100.
Previous to this, Matt was the youngest-ever Director in the 44-year history of Computer Sciences Corporation (CSC). He achieved this while growing his cybersecurity business unit from 15 to 200 personnel and servicing the intelligence, defense, and national security communities. During this period, Barrett also managed security solutions, pricing, and bids for all CSC outsourcing bids, globally.