Biography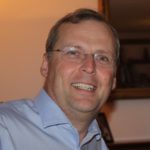 FIPS-140-2 Validation of a NIST SP800-73-4 Conformant Smart Card: The Challenges Ahead (E13c)
Christophe Goyet has 30 years of experience in the smart card industry.
Christophe was responsible for the integration of the first Java™ based smart card in the Department of Defense Common Access Card Program back in 2000 (Oberthur GalactIC 32K v1) and contributed to the initial development of the DOD Pre-Issuance Technical Requirements.
Christophe is the key architect behind the first PIV card (FIPS 201 certificate #1) and more recently the ID-One PIV on Cosmo V8 for Next Gen PIV.
Christophe sits in several standardization working groups to promote deployment and interoperability of smart cards and was the initiator of the Generic Identity Command Set, Now INCITS 504 standard.
Christophe holds several patents on smart cards.