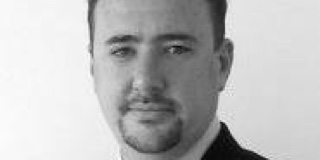 Quorate Operations with OASIS SAM Threshold Sharing Scheme (S13a)
In many security domains, multiple operations and security items are considered sensitive enough that performing or using them requires a quorate or at least an elevated authentication. Whether this is for Certificate Authority ceremonies, deletion of sensate keys or data or reassembly of a master key, a standardized, interoperable and verifiable methodology is required to ensure this can be performed repeatably.
In July 2020, a group of organizations including AT&T, Cryptsoft, Dell, HPE and NetApp formed the Security Algorithms and Methods Technical Committee (SAM TC) within the OASIS Standards Body (Organization for the Advancement of Structured Information Systems) with the express purpose of documenting existing and emerging security techniques. Once documented with clear references, each unique security algorithm or method could then be implemented in an interoperable manner for evaluation or referencing in other standards such as KMIP and PKCS#11. The SAM Threshold Sharing Scheme (TSS) is the first Standard to be published by this Technical Committee.
This talk will explore the recently published OASIS SAM TC Threshold Sharing Scheme standard, from the content of the standard through to deployment examples and interactions with other cryptographic system standards.